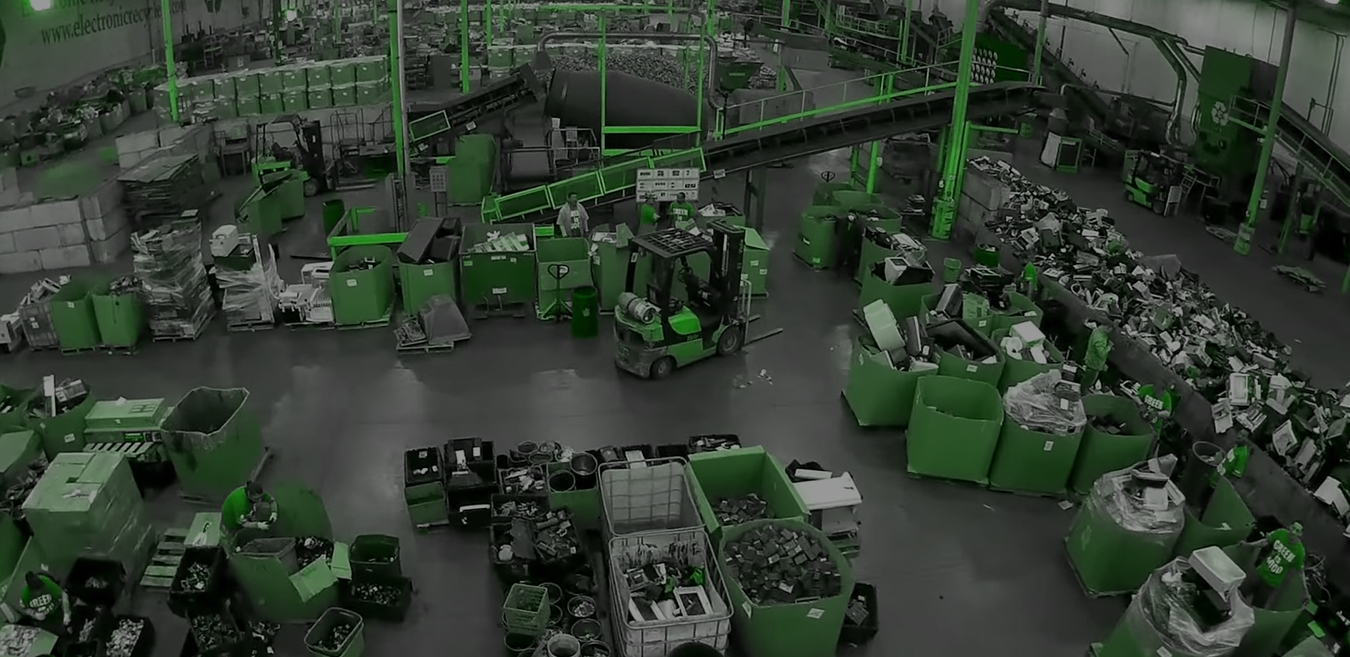 In order to sell more, companies are pushing new technologies at a very rapid pace. One of the most negative impacts of this phenomenon is the piling up of old unused technology hardware. It would be interesting to note that in 1995, the average lifespan of a computer in the United States was about 4 to 6 years. This average lifespan decreased to less than two years by 2005. In 2016, it decreased to less than a year.
Although adapting new technology and becoming more efficient is not at all a problem. The problem is that we have not yet been able to find ways to dispose of these electronic wastes (e-waste) properly. When we stop using old hardware machines, we have several options. We can recycle them. We can donate them to organizations or individuals that can still use them. We can return them to the manufacturer or we can simply throw them in the trash. Unfortunately, most commonly, we throw them in the trash.
The question is why it is so important for us to dispose of e-waste properly. Here are the top reasons why disposing of e-waste effectively has become indispensable.[/vc_column_text][/vc_column][/vc_row]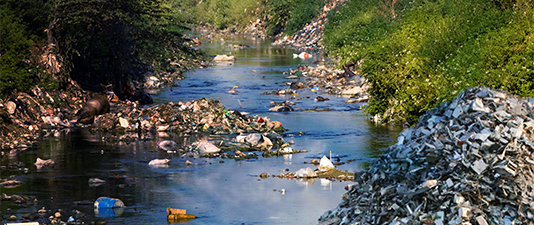 Effect of e-waste on environment
Almost all the computer hardware devices contain toxic metals such as Zinc, Nickel, Lead, Barium, Mercury, Arsenic, Chromium, etc. According to the United States EPA (Environmental Protection Agency), toxic substances such as lead, mercury, arsenic, and cadmium present in e-waste are often released into the environment and can have detrimental effects on the health of our entire ecosystem. The EPA estimates that in 2009, the United States disposed of 2.37 million tons of e-waste of which only 25% of which was recycled domestically.
Unethical export of e-waste
America sends a significant chunk of its e-waste to developing countries. These e-wastes pile up in large landfills. During the day when the e-wastes heat up, the toxic chemicals evaporate and mix with air. Additionally, these toxic chemicals leach into underground water. People working in the landfills, many of whom are young children, constantly inhale the contaminated air. This leads to serious health hazards. Contaminated underground water is consumed by cattle. Local residents, too, consume this water. It has been reported that drinking contaminated water for too long has led to deformities in children. A lot of developing countries do not have strict recycling policies. Improperly recycled e-wastes that often have hazardous chemicals end up in toys our children. These toys are not just sold in the domestic market but are exported back to developed countries such as the United States.
Ponemon Institute conducts independent research on privacy, data protection, and information security policy. The Institute estimates that 70% of data breaches come from offline computers, usually after they have been disposed of by the equipment owner. Hence, it is always a good idea to let certified electronic recyclers manage end of life IT equipment. These organizations employ qualified professionals that are experienced in handling, recycling and data security management in end of life IT Assets as per National Association of Information Destruction (NAID) standards. 2016 was a record year for data breaches. As per the Identity Theft Resource Center, US companies and government agencies reported over 1000 data breaches in the year 2016. This is a 40% increase from 2015. Companies spend a significant amount of money securing their data at applications levels, database level, and network level. However, planned hacking is not the only way hackers engage in a data breach. A data breach can also happen as a result of organization's negligence in handling their old IT assets such as computers, cell phones, printers, media disks and all other data-bearing devices.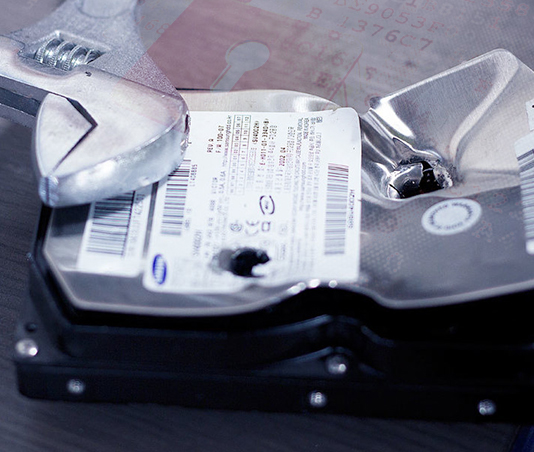 The Solution – finding a good E-Waste Recycler
We understand that e-waste recycling is not just an environmental concern, it's an equally crucial data security concern as well. Hence, it becomes the responsibility of every organization to ensure that they choose a professional e-waste recycler that doesn't simply dump e-waste into a landfill or exports them to developing countries. Poorly managed e-waste can lead to loss of confidential data that can, in turn, lead to loss of business; and even lawsuits. So, how to find a good e-waste recycler that can assure that your e-waste is neither causing environmental hazards nor is it exposing you to potential data theft. Here are some points you need to check in order to find a good e-waste recycler.
The Recycler should be in business for long
They should guarantee 100% Data Security
They should have a stringent environmental policy in place
They should be able to offer a safe and profitable remarketing service in case you do not want to destroy your devices
You can turn to San Jose E-Waste
San Jose E-waste, a Blue Star, Inc. company, has been servicing the entire Bay Area for 15+ years. The company is fully compliant and has a professional relationship with the city for remarketing, data security, data destruction, redeployment and eco-friendly recycling of assets. San Jose E-Waste has a zero-landfill policy and adheres to strict regulatory compliance. The company follows a standard approach to cleanse the hard drives of assets such as personal computers, servers and workstations using US Department of Defense Approved software. San Jose E-waste has the ability and expertise to permanently destroy all computerized data by simply running the hard drives through hard drive shredder thereby eliminating any chance of critical or personal data from getting into the wrong hands. To learn more about how San Jose E-waste can help, please visit the website www. sanjoseewaste.com.